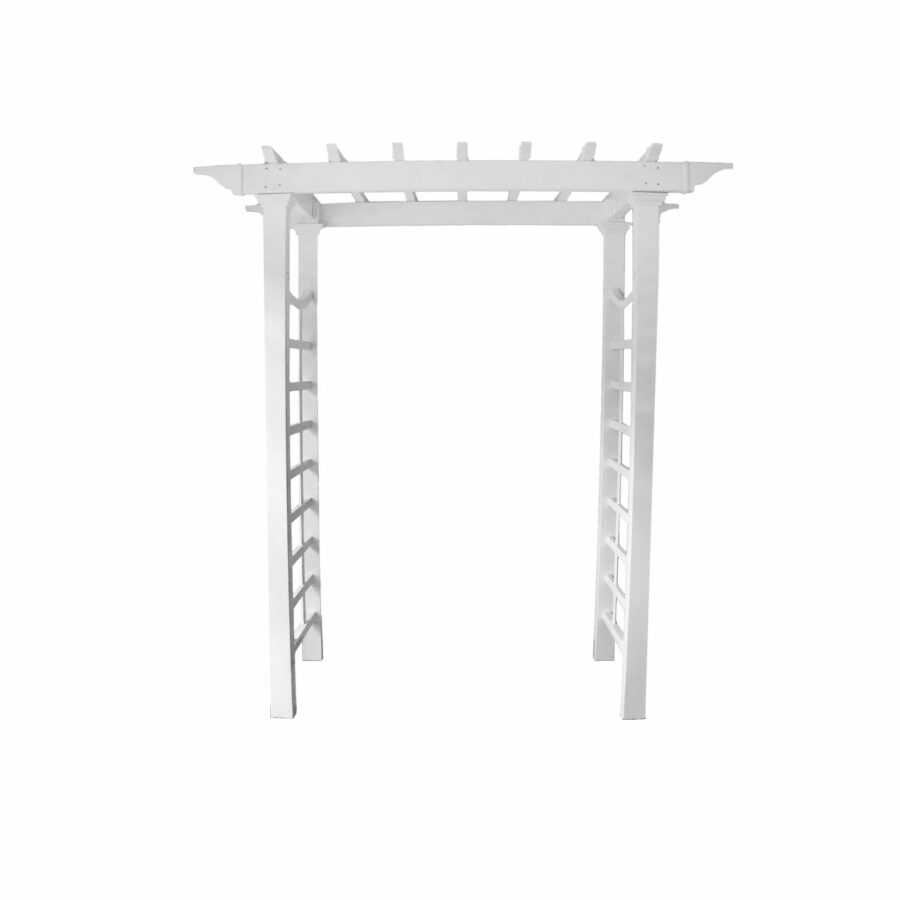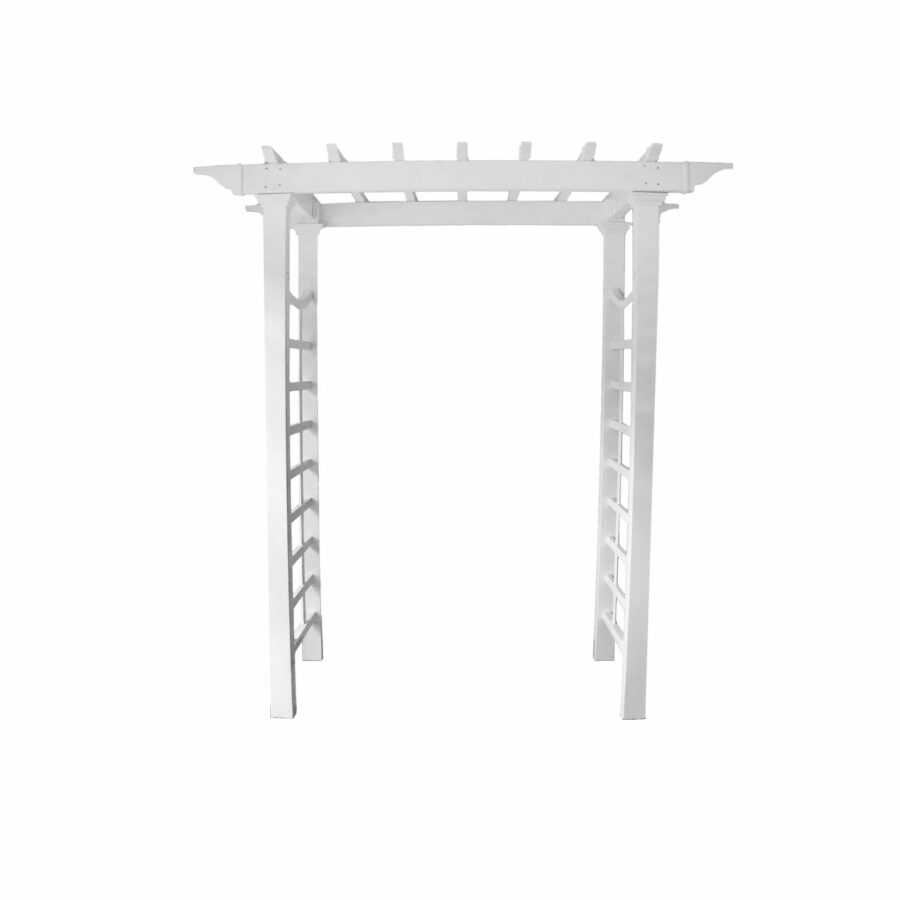 This New England Style Arbour is made of PVC but you wouldn't know it.  Looks like wood.   Great for an outdoor wedding but also a lovely addition to an indoor event.  Our brides have loved this arbour. In fact we started receving bookings for this before it had even landed in our warehouse.  Decorate it with flowers or drapes or greenery or all of the above.
5 ft x 2 ft x 8 ft (W x D x H).
We will set this up for your. Note: For delivery only.