Tent Rentals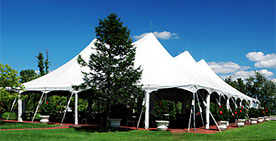 A tent will add elegance to any event or simply to protect your guests from the elements.
Need a tent for a few guests or a few thousand guests? Our extensive array of tent sizes and styles means we've got you covered.
Tables & Chairs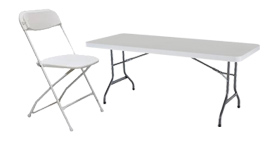 We offer a wide selection of tables and chairs to suit meet the needs of your special event.
Various styles and colours of tables, chairs and linens are available to ensure the visual appeal of your event.
Party & Fun Rentals
Our extensive array of dishes, linen and tableware can compliment any special event or function.
Additionally we offer a range of outdoor cooking and fun-equipment great for corporate outings or fundraising events.
Your Special Event Experts
Whether you are planning a simple gathering for a few or a large festival for thousands, we can assist you in selecting the right enclosures and equipment to make your event a truly special event.
Our staff, inventory and decades of industry experience will help make your ideal event, a reality.