The Party Centre has been serving the GTA for over 30 years. In 1985, we started off as a family run business and continue to grow as one. We are a dynamic organization equipped with everything you need for producing fabulous events from table settings to marquee tents; from concession machines to party games; from wedding decor to show services.
At The Party Centre, we know how time-consuming and challenging it can be to organize any special event from start to finish. That's why we provide just about everything you can think of to make that process a whole lot easier for you. Our goal is to help make your event as seamless and hassle-free as possible by being your one-stop-shop for all your party rental needs. Though most people believe the food is what matters most when it comes to hosting a successful event, the equipment, props, and tools that are used as the foundation are equally as important. Having the right set up, furniture, and décor can make all the difference when it comes to leaving a positive lasting impression on your guests.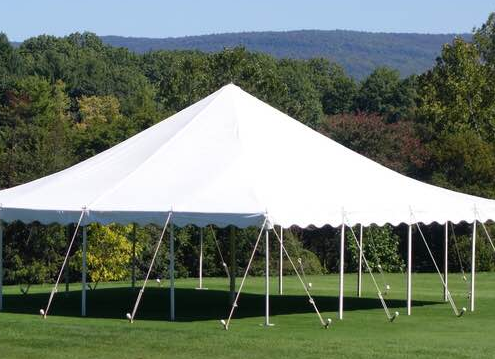 We are proudly the top choice for Southern Ontario's party supply needs. With a range of items that are continuously updated, we guarantee you'll find all the staples needed to create an enjoyable, well-organized experience. Whether you're planning to throw an intimate soiree, black and white gala, family anniversary party, or even a large outdoor festival, you can trust our team to supply your event, no matter the size of the occasion. You'll get the best selection to suit your theme and budget. 
We aim to continue to supply our customers with good quality, up-to-date products keeping an eye on, and staying abreast with changing trends. To view our complete product line, please visit the Rental Products section. You can also visit our showroom which is re-decorated monthly to showcase our various linens, dishes, and other event equipment. Come in and discuss what kind of tent is best for your event and be inspired by some party decor ideas. Our mission is to simplify your event planning process.
An event is a time for friends, family, colleagues, and communities to come together. We at The Party Centre recognize how important it is for you to make your event a perfect one. Our staff, inventory and decades of industry experience will help make your ideal event, a reality! For those extra special occasions in life that are worth celebrating, get the quality and professionalism you need to handle it with ease and ensure everything goes as smoothly as possible. Browse our inventory today!