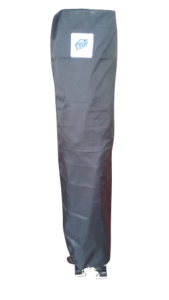 A Pop Up Tent is a self installed tent . It is easy to transport as it comes in what resembles an over sized golf bag. You remove the tent from the bag and then follow the instructions given in the Equipment Instructions section and set it up yourself.  Very easy to set up as it literally pops up and no stakes are required. The legs are weighed down by sand bags.
The Pop Up tent is great for a small informal outdoor event where you just want your guests to have some cover in case it rains or if you want cover for the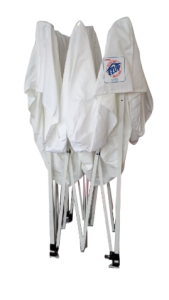 food area.  It is also rented often for festivals, carnivals or outdoor exhibitions.