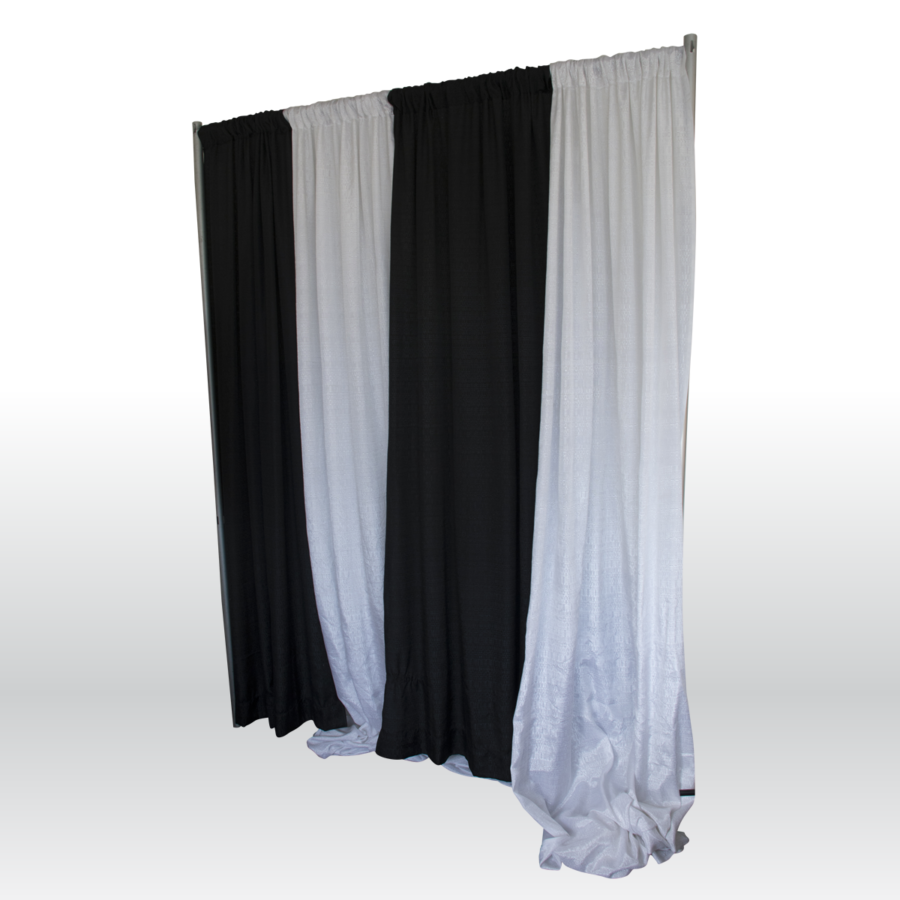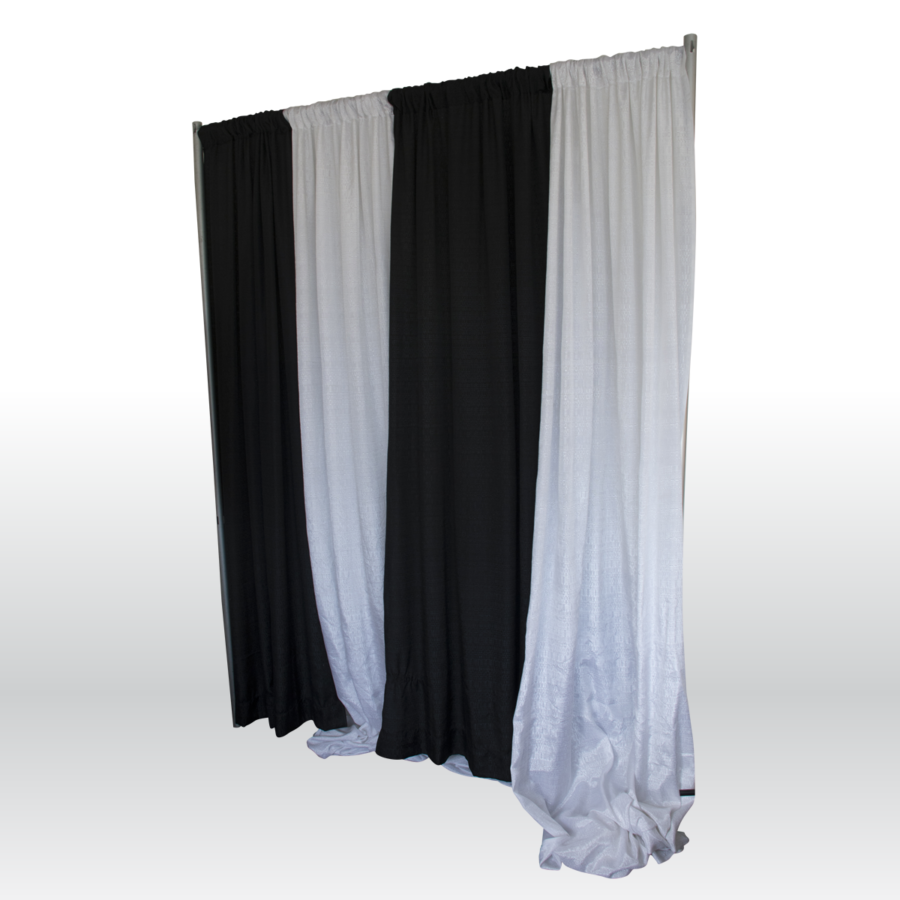 Pole and Drapes (Backdrop)
Our pole and drape combo is versatile and suitable for many occasions, from trade shows to weddings. It includes two upright poles with bases, an adjustable crossbar that extends to 10 feet and black or white drapes.
This product is very easy to self-install at $4.00/foot. If you'd like one of our professionals to install our pole & drape for you, it is $5.00/foot. Please feel free to call our office for further information on this product.
FOR COLOUR AND MATERIAL SELECTION PLEASE VISIT OUR SHOWROOM OR CALL TO DISCUSS.