Hosting an event is not easy. Many people don't realize the amount of planning that goes into it. Luckily for you, The Party Centre is just one call away from taking this weight off your shoulders and helping you hold an amazing event. Whether it be a wedding, a shower, a birthday, a corporate party, or even a barbeque, The Party Centre will provide you with all that you need to give your guests the comfort, enjoyment and memories they deserve.
WEDDINGS:
A wedding is a very special ceremony that celebrates the union of two souls. Bride and grooms-to-be want everything to be perfect for their special day. What better way to do that than with the help of our amazing rentals?
We offer a variety of different styles of chairs, but for weddings specifically, we recommend either the chiavari chairs in a gold or clear style or the resin padded chairs in white. These are two very elegant looking chairs that will comfortably seat your guests while still looking very classy and put-together.
If you wish for your event to have a colour scheme, try renting some linens like napkins or tablecloths. These can either add to your theme or act as a pop of colour to a blank canvas. You can also try using chair bows for this purpose. They not only add a unique flare, but they also help to include the chairs in your colour scheme.
We also encourage you to purchase some of our other exquisite pieces of decoration such as the wedding arches to place at the altar along with a beautiful green-wall backdrop to place behind the arches or wherever you see fit. You may even decorate the wall with your own flower arrangements, which we can guarantee will turn heads. To add a fun yet sophisticated touch, take our chalkboards and easels out for a spin. Customize the boards however you wish, whether it be to bid congratulations to the happy couple or to simply give a quirky welcome. Anything will look good!
If you wish to have an outdoor wedding, feel free to rent one of our tents to encompass all your guests. The thick and waterproof material of the tent will keep the rain and harsh sun out, allowing you to enjoy your special day without worrying over potential disasters. If you're feeling fancy, give our chandelier a shot. The sparkling crystals hanging above everyone will surely radiate elegance and reflect wonderfully on you. If the chandelier isn't your style, but you still want to add some illuminating decor, try bordering the tent with our string lights. This will help give a magical or even whimsical flare to your tent making it seem much more inviting, especially when the sun sets.
You can also apply some of these tips and tricks to a bridal shower. For that, we highly encourage you to heed our recommendations of – linens to help with a colour scheme, arches and backdrops to create an attractive area for pictures, decorated chalkboards to make a statement, and dainty lighting to lighten the atmosphere. We offer anything you could need for a beautiful shower; from tables and dishes to dazzling overlays and runners.  Make sure your marriage is as special as possible by ensuring your wedding and shower are perfect for you.
BIRTHDAYS:
Somebody just grew a year older, and a celebration is needed immediately. Gather your friends and family and get ready to blow out the candles because we're going to help you throw the birthday bash of the year. Doesn't matter how old you are turning; we have something for everyone!
You can serve the birthday cake on one of our lovely cake stands and serve it with our crystal-like cake servers.  You may also be interested in things like a cupcake stand or punch bowls. These all allow you to serve the food in an organized display.
If the party is for a young child, you might be interested in renting a bouncy castle.  What good is a birthday celebration if the kids aren't laughing the entire time? If you want to make their smile even bigger, try renting some products like candy floss, popcorn, and sno-cone machines. They're easy to use and make delicious treats for the little ones.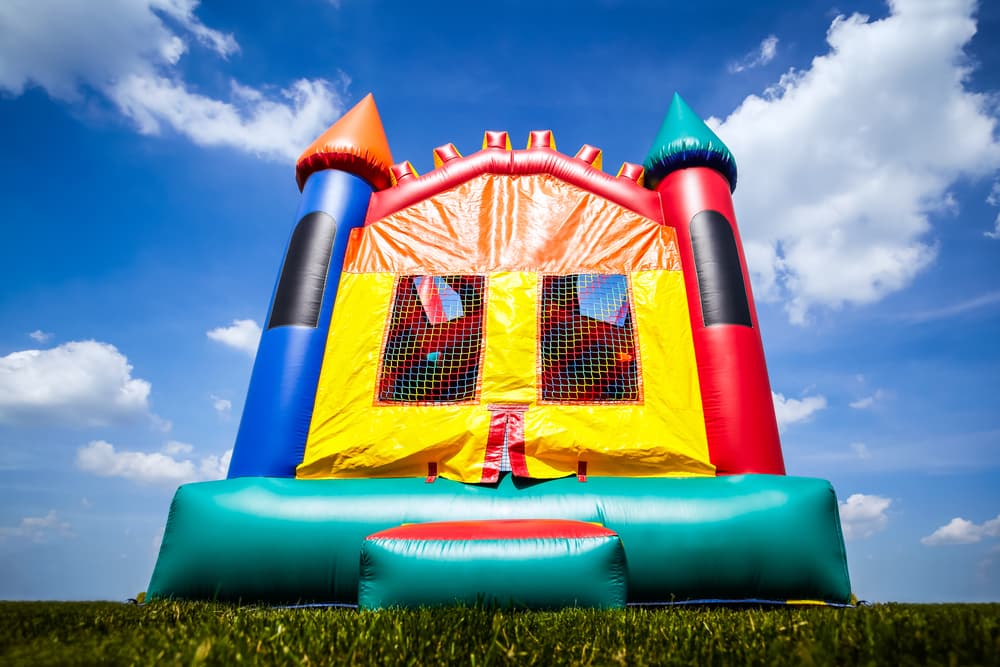 Follow some of the previous tips and create a colour scheme for the party using our wide variety of coloured linens. Maybe order some of our dishes and cutlery to make cleaning up easier for you. Decorate the area with things that would reflect the birthday girl/boy. Remember, it's their party. And most importantly remember not to stress too much and focus more on having fun!
CORPORATE EVENTS:
Businesses aren't all about hard work and expensive suits. Everyone enjoys a good party every now and then.  We acknowledge and meet the expectations of a professional event, which is why we have many corporate clients throughout the year. We offer all you could need to host a successful soiree and leave a lasting impression on your colleagues.
For starters, you could hold your event at a venue or a house, or you could rent a tent from us and throw an outdoor party. The tent is set up to look very sleek and professional which makes it ideal for these functions. Plus, you'll have plenty of fresh air — nothing better to unwind and relieve stress than spending an afternoon outdoors.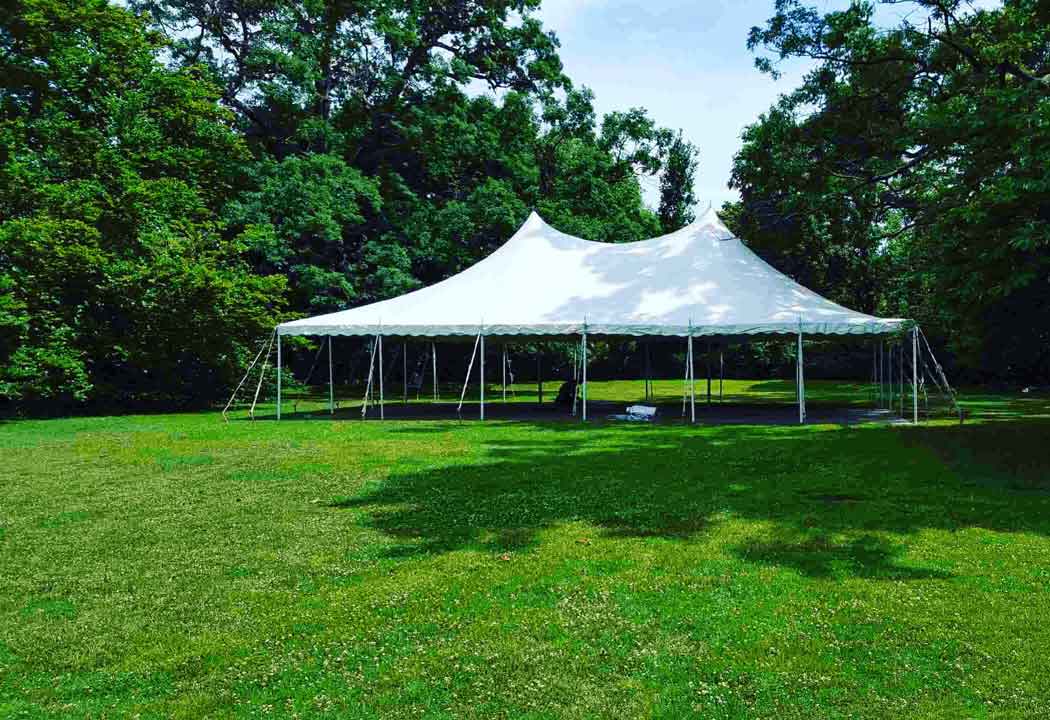 BBQ's are very popular in these instances because they can be set up right outside of the tent. This way you're still entertaining your guests while preparing the meals. We can even provide you with the BBQ utensils needed with our charcoal BBQ or the propane BBQ.
Speeches or words of recognition or appreciation are part and parcel of corporate events, and for this, we have a P.A. system that comes with a microphone too. This can be paired with our podium in order to give a more professional vibe.  
As for the chairs, typically the black folding chairs are a popular choice for tented corporate events.   But based on your location and personal preference, any of the chairs we offer will be a lovely addition to your event.
Employees work hard every day, and they deserve some recognition. Hosting an event in honour of them will show everyone that you care and it sends a good message to your customers. They will surely appreciate your character and grace when they see how much effort you put in for your co-workers.
From a glamorous wedding to a carnival-themed birthday party or an exquisite employee appreciation day outdoors, we have the party rentals and décor you need to make lasting memories. Get ready to impress your guests with your event planning skills and wow them with a gorgeous setup. We will install any tents you order and help you with the set up of everything else so the event can look the same as your Pinterest inspiration. Ready to plan your party this year? Contact us at The Party Centre for a consultation or to book any rentals.