Believe it or not, September is just around the corner!  Are you ready to say goodbye to  relaxing and lying around the pool or to playing in the backyard with the kids?   We think not. Don't let those pesky back to school commercials and the emerging autumn decor in the stores get the better of you. Instead, host the perfect summer send-off party! Take a look at these three tips that we came up with here at The Party Centre (after all, we do know how to throw a party!).
Hot, Hot, Hot
When planning the perfect outdoor summer send-off party, keep the weather in mind.  While the summer is generally hot, the past few summers during the end of August and early September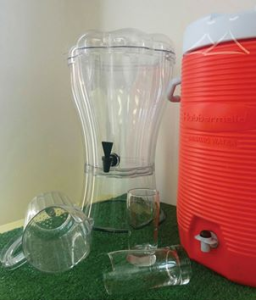 have been real scorchers. There is no doubt that you and your guests will want to soak up as much of those summer rays before winter comes around. However, everyone needs a little shade when enjoying a beautiful sunny day.
One way to combat the heat of the sun is by renting a tent or canopy for your guests to be under. This not only helps ensure that your guests will be happy outdoors but also creates a fun and festive ambiance.  In addition, setting up a beverage stand under the tent can be a great way to keep cold drinks at hand and creates a refreshing cool down station. Having a juice dispenser ensures that there are cold drinks available as most of them have ice wells.
Yum and Yummy and Yummier! Oh My!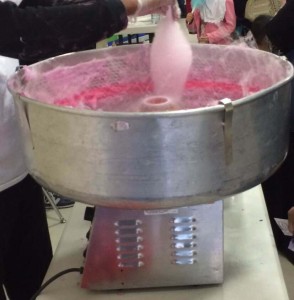 What shall they eat?  Everyone loves food and most of the time, we think about summer BBQs, cold salads, and cold treats. Want to rent a BBQ?  Book it early!  How about cotton candy, or sno-cones or even popcorn?  We have the concessions machines and supplies here at The Party Centre to keep those kids happy (and adults too!) . Who said cotton candy was just for kids? Not us clearly!  We think sno-cones are a must at any summer party. What a super cool idea. Come on! Create those end of summer memories!  
Fun and Games? Yes Please!
We just wanna have fun!  Fun and games are a perfect way to say goodbye to summer. Planning on hosting a party with a lot of kids? Think bouncy castle.  They will be happy and so will you!  Great energy release for those with a lot to spare!  Or maybe you want to make your party games a little more competitive? Tug-o-war anyone? Bingo?  Plinko? Prize games can be fun for everyone and can definitely make your party loads of fun.
Let's Party!