With the advent of the holiday season and Thanksgiving just around the corner, you must be a little anxious about how exactly you will make an impression on your guests with a perfectly set table and decor. Since Thanksgiving is all about the turkey, the wine, and table décor, we will guide you through a list of Thanksgiving table setting ideas to make your life a lot easier. At the end of this piece, the only thing left for you to worry about on Thanksgiving will be to get the turkey out of the oven in time!
Here are six ways you can set your table to make a big impression:
1. The Apple Rituals – a formal table setting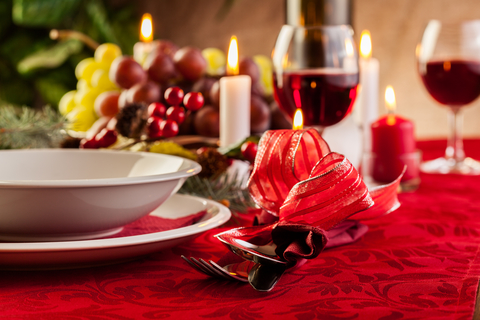 If you are able to set your Thanksgiving table which looks snug, cozy, formal and welcoming at the same time, it is the most gratifying feeling. As a first step to achieving the perfect look, choose your color schemes on the lines of flaming reds and greens which can give a warm feel to your formal table setting décor.
If you own a gorgeous dining table, a full-running table runner with a coordinating color would do, and if not, then place a dark-colored, cotton table-cloth. It will highly compliment your formal Thanksgiving theme.
2. The Pumpkin Love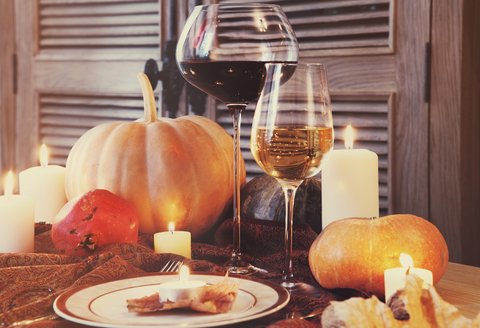 This is also a formal table setting that'll easily go according to your taste. Employ earthy themes for the centerpieces that include pillar candles, candle lamps, and vases. Single bud bouquets of gerbera daisies in glass vases are a nice idea to complete the look.
The orange undertones will beautifully compliment the mahogany/chocolate browns of the table. Place them strategically so you can see the person across you because that is very important. Place 2-3 spray-painted pumpkins down the center and set woven rectangular placements for each guest.
Take dinner plates that have a cream or gold color scheme, and layer them to pull off a nice holiday look. Set a gold salad plate above a cream dinner plate and put your silverware on the plates, wrapped in rust orange napkins and a wooden napkin ring. Flower arrangements in autumnal colors will nicely complement the whole setting.
You can also set place cards for your guests to make the setting more personalized.
3. The Pine Strobilus –a vibrant casual theme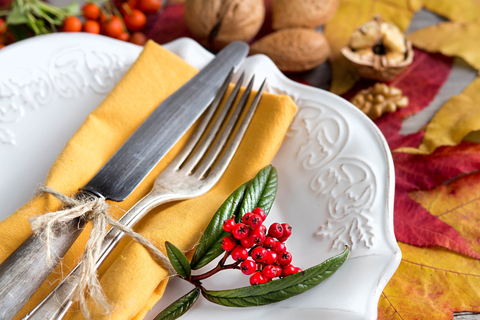 A colorful, informal table setting can automatically lift the mood of your dining room and create a festive atmosphere. Mixing fall leaf printed plates is a terrific idea for a multihued Thanksgiving table. You can get them in the set of fours and sixes at tag sales or flea markets.
4. Environs Clambake
For this super-casual thanksgiving theme, the key is to set the plates with alternating color and design to create a visually pleasing effect. The flower arrangement should be neutral in order to stand out on the multicolored table. Add some ferns and white lilies or leaves from a eucalyptus tree, anything interesting that grows in your yard. Just make sure when all things come together, they strike a balanced visual effect. This theme will be an instant hit with the elders and kids alike.
5. Merriculous –an outdoor buffet theme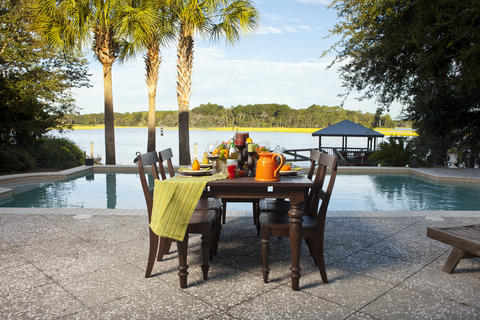 If you are having too many guests for a food-centric holiday like Thanksgiving, going for the buffet style will save you a lot of fuss and you will not be running around serving dishes to each single person.
For the decorations, we will advise you to go for the chic look with punches of seasonal elements like pumpkin and gourds around the platters. White plates and napkins placed over a vibrant tablecloth and flowers and chairs to match will give your table a balanced look and endow it with vintage elegance.
6. The Nature Covert –an outdoor tent theme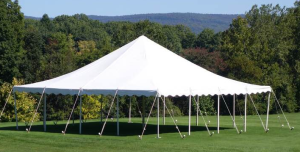 If you have a long guest list, an outdoor tent would be the perfect solution to accommodating them. You can easily rent a tent and decorate your tables and chairs by furnishing your table with natural centerpieces and wooden candle stands and you are good to go!
Once your Thanksgiving table is all set, just relax and enjoy and have a merry time. Share your personalized thanksgiving table setting ideas with us.