End the work year on a positive note and motivate employees to come back to work energized and more productive. Throw a company holiday party! It's the best way to show your appreciation for their hard work and dedication. After all the success of a company depends on the people who work there.
You probably already know this but employees look forward to getting together with their coworkers and/or clients in a comfortable and fun atmosphere. This also helps build long lasting business relationships with colleagues and clients alike.
Not sure where to start? Here is your ultimate cheat sheet for throwing the best corporate Christmas bash!
1) The Type of Event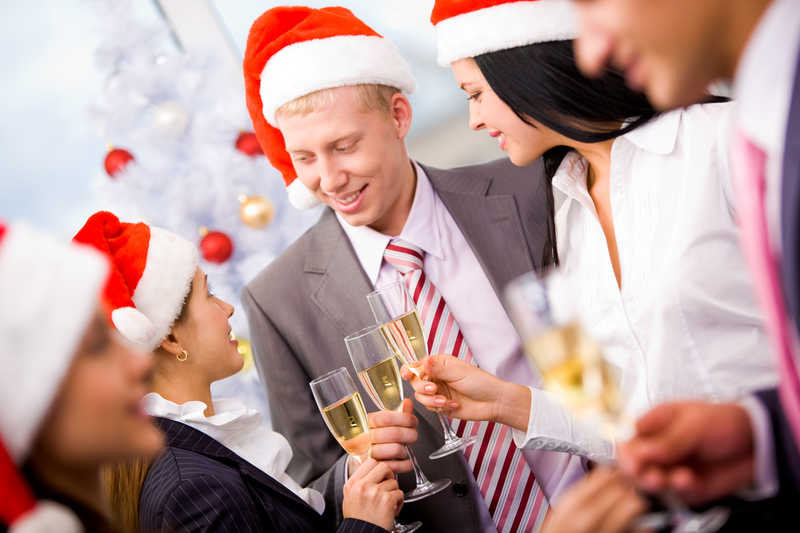 Luncheon or Dinner? Have you decided if this will be a day or evening event? Our suggestion would be if planning an evening dinner, set a weekend date. If you are planning a lunch, a day during the week would do. Or you may want to throw a high tea after work one weekday – all depending on your budget, of course.
2) Deciding on a Date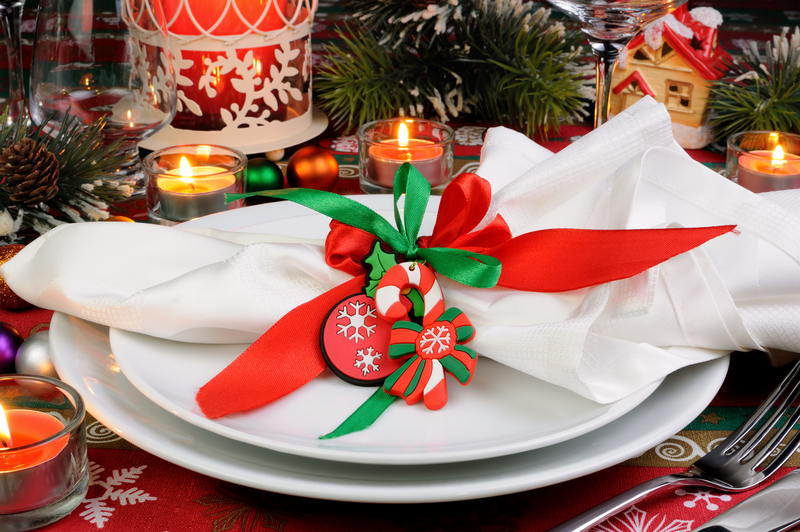 Timing really does matter. As we get closer to Christmas, most venues get booked up since most corporate holiday parties take place around this time. If you plan on inviting clients, it's a good idea to give them at least 3 weeks notice to avoid conflicts since there is always a potential for them to commit to other events closer to Christmas time. Keep in mind that people also start making travel plans around this time hence some companies throw their parties a little earlier to accommodate those who wish to travel. The earlier you decide to plan will give you a better idea as to how available your guests will be.
3) Who is Invited?
Have you considered if this will be an employee only event? Or you may want to consider inviting their families to add a personal touch. Invitations add a nice formal feel to the event. For employee only parties, electronic invites are ideal. If your guest list includes clients and families then a formal, printed invite adds professionalism as well as a special touch.
4) The Venue and Catering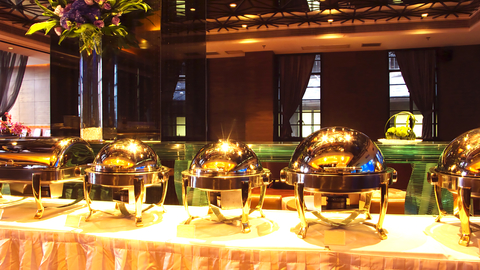 Companies usually choose restaurants, banquet halls, country clubs, and hotels for a venue and the majority of them will provide in-house catering services saving you the time to cater food from outside. However, perhaps you would like to hold the event in your office, or clear a space in your warehouse, cover walls with rented back drops, rent some tables and chairs, rent a portable dance floor and hire a caterer to supply the food. It has been done before and works quite well. While shopping around for a venue, make sure to consult with a party rental company as well to weigh your options.
5) Theme and Entertainment
Old traditions have their own charm and complete a holiday party. Sitting around a Christmas tree, singing Christmas carols, exchanging gifts, secret Santa, eggnog and cookies are all a must, but can always be a part of an extended theme. Make your event a little different by throwing a theme party. One idea leads to another so to get you started here are some suggestions:
Winter Wonderland – Create a magical experience using artificial snow, white lit trees, blue and white lighting, some ice sculptures.
Alpine Ball_ Use starry lighting on the ceiling, white table linen , with blue napkins, cool bubbly drinks. This looks beautiful if there are windows looking out at some evergreen trees. This can create a formal event best suited if you are inviting clients.
Santa's Workshop – Rent a Santa and a helper or two or get some willing employees to dress up for the event. You could turn this into a charity event where everyone donates toward a cause or do a toy drive and give the toys to a charitable organization.